The Alfresco Content Connector for SAP applications is an add-on module that offers seamless integration between Alfresco Content Services and SAP (R/3, S/4HANA). It connects the structured data in SAP with the unstructured data (or "living content") in Alfresco.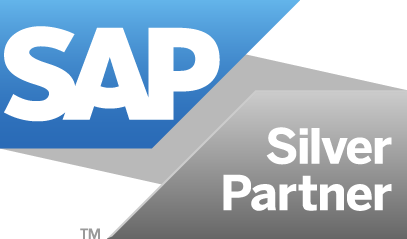 The following image shows a simple representation of how Content Services (plus other Alfresco products) and the SAP Connector interact with SAP systems.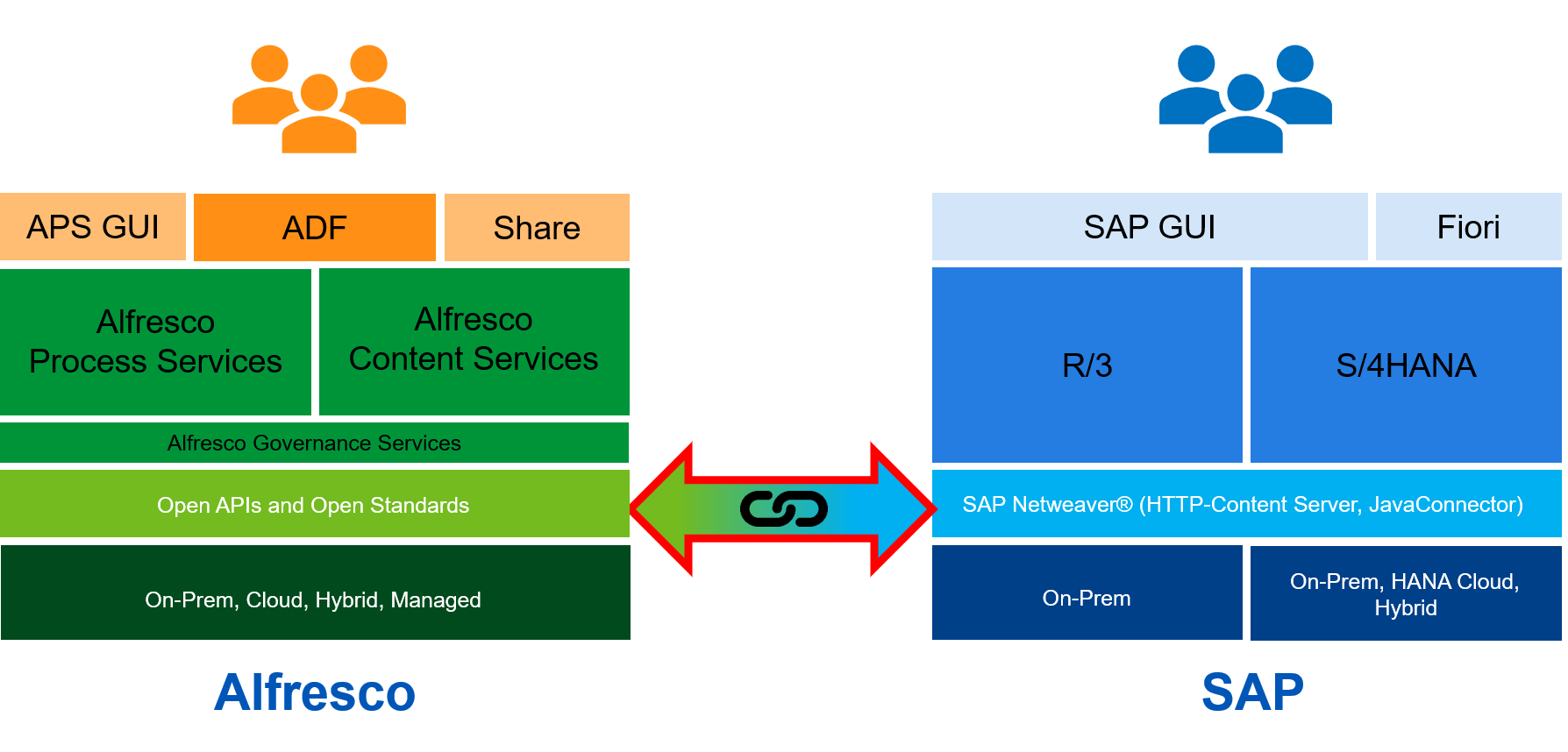 Here is a summary of the key capabilities:
Improved Productivity: One single source of truth for content via different user interfaces improves productivity.
Collaboration Ready: Make content available in the business process for different teams inside or outside the company.
Metadata Synchronization: Leverage structured data also outside SAP with automated metadata synchronization.
Certified by SAP: All SAP HTTP-Content Server related standard scenarios are covered. For example:

SAP Archivelink

Incoming documents (e.g. incoming invoices)

Early Archiving with SAP Workflow
Early Archiving with Barcode
Late Archiving

Outgoing documents (e.g. order confirmations)
Print List Archiving (e.g. quarter end reports)
SAP Workflow

SAP Document Management Service (DMS)
SAP Attachments
SAP Data Archiving (ADK)
Important: The SAP Connector module can be applied to several versions of Content Services. See Prerequisites and Supported Platforms for more.
Note: This documentation only covers how to use Content Services with the SAP Connector.